08/20/2021
 Arizona DIFI's Fraud Unit Announces Award Received for Special Agent and Vehicle Theft Task Force Members
Phoenix AZ- The Arizona Department of Insurance and Financial Institutions (DIFI) is proud to announce Special Agent Floyd "Burt" Robinson has received the Western Region Chapter's (WRC) International Association of Auto Theft Investigators (IAATI) Lee S. Cole Officer of the Year Award for demonstrated exceptional performance in the area of auto theft prevention and investigation at the 69th Annual IAATI Training Conference held in Denver, Colorado, August 8-13, 2021.
Special Agent Robinson is a member of DIFI's Fraud Unit and is assigned full-time to the Vehicle Theft Task Force (VTTF).  Special Agent Robinson works daily with the DPS-led task force to investigate vehicle crime that includes theft, fraud, and many other crimes committed in conjunction with vehicle theft.  Special Agent Robinson's ability and expertise in complex criminal investigations have led to several successful convictions of subjects involved in highly sophisticated criminal organizations. 
In addition to the individual recognition of Special Agent Robinson, the VTTF received the WRC's IAATI Excellence Award for distinguishing themselves in a multi-disciplined motor vehicle crimes investigation. Last year, the VTTF recovered 1,445 stolen vehicles valued at more than $20.2 million, arrested 311 suspects,served 81 search warrants, responded to 2,995 requests for assistance, and provided 413 hours of training to criminal justice agencies. The VTTF is funded by an annual grant ($4.3M) from DIFI's Automobile Theft Authority Division.
Also recognized at the conference was Ms. Nancy Temporado, VTTF Administrative Secretary, who received the Gary Labb Memorial Award for, "distinguished service, who in addition to regular duties, takes extraordinary efforts to provide training or information to law enforcement and insurance investigators."
"I am proud to have Special Agent Robinson as part of the DIFI team, and I am pleased to see him and his colleagues on the Vehicle Theft Task Force specially recognized for their dedication and outstanding performance in addressing vehicle crime," said DIFI Director Evan Daniels.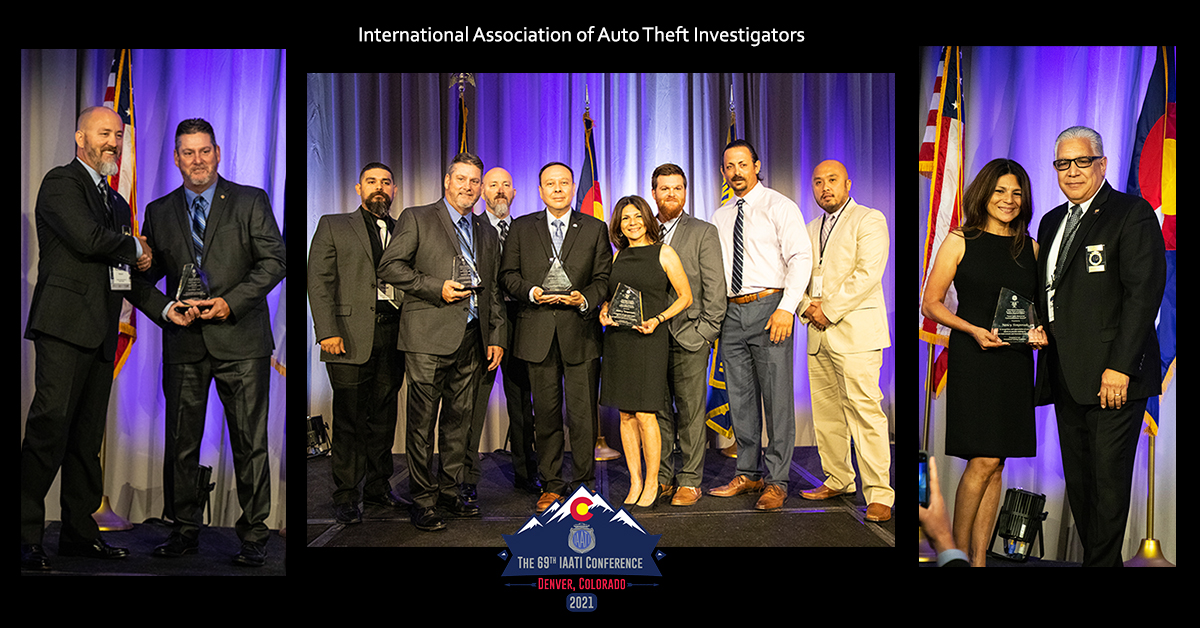 05/26/2021
DIFI to Discontinue Issuance of Provisional Licenses Effective June 7th, 2021
Phoenix AZ- In March 2020, Governor Ducey issued Executive Order 2020-17 - Continuity of Work. This Executive Order cleared the way for the Department of Insurance and Financial Institutions (DIFI)  to issue provisional licenses due to COVID-related closure of exam centers and unavailability of fingerprint services. Since that time, DIFI has issued 4,826 provisional licenses to help Arizona residents establish work as adjusters, surplus line brokers, and insurance producers during the pandemic.
With the easing of pandemic restrictions, exam centers reopening, and fingerprint services available electronically, DIFI will discontinue accepting applications of provisional licenses effective June 7th, 2021.  Any application meeting the requirements received before this date will be processed. All active provisional license holders will have until their provisional license expiration date to pass the appropriate Arizona exam and complete any outstanding fingerprinting requirements.  Once these requirements have been met, the licensee shall notify the Department so the provisional license may be converted to a permanent license. Any provisional license expiring without meeting these requirements will require the applicant to reapply for a permanent license after having met these requirements. 
For additional information and resources, please visit difi.az.gov/industry.
DIFI Introduces Electronic Fingerprint Submission Process for Certain In-State Licensees
Phoenix AZ - The Department of Insurance and Financial Institutions (DIFI) announces a process improvement for submitting license applications and fingerprints.  Effective March 13, 2021, fingerprints submitted to DIFI for bail recovery agents and resident insurance professional licenses may be submitted electronically through the state-approved Electronic Fingerprinting Application Services vendor, Thales.
This improvement dramatically decreases processing times to issue a resident individual license from 9-14 days to 1-2 days.  The electronic submission option eliminates several steps in the paper process and associated mailing delays. DIFI anticipates that quicker licensing and registration time will enable people working in the insurance and bail recovery industries who require a license to enter the workplace sooner. 
While paper submission of license applications and fingerprints remains available, DIFI highly encourages using electronic submission to leverage the efficiency gains now available.  Electronic submission of fingerprints does not make any changes to who is required to be fingerprinted, only the process in which it can be accomplished.
Please see the attached document for a more detailed understanding of this process.