ARIZONA DIFI'S FRAUD UNIT ANNOUNCES AWARD RECEIVED FOR SPECIAL AGENT AND VEHICLE THEFT TASK FORCE MEMBERS
Phoenix AZ- The Arizona Department of Insurance and Financial Institutions (DIFI) is proud to announce Special Agent Floyd "Burt" Robinson has received the Western Region Chapter's (WRC) International Association of Auto Theft Investigators (IAATI) Lee S. Cole Officer of the Year Award for demonstrated exceptional performance in the area of auto theft prevention and investigation at the 69th Annual IAATI Training Conference held in Denver, Colorado, August 8-13, 2021.
Special Agent Robinson is a member of DIFI's Fraud Unit and is assigned full-time to the Vehicle Theft Task Force (VTTF).  Special Agent Robinson works daily with the DPS-led task force to investigate vehicle crime that includes theft, fraud, and many other crimes committed in conjunction with vehicle theft.  Special Agent Robinson's ability and expertise in complex criminal investigations have led to several successful convictions of subjects involved in highly sophisticated criminal organizations. 
In addition to the individual recognition of Special Agent Robinson, the VTTF received the WRC's IAATI Excellence Award for distinguishing themselves in a multi-disciplined motor vehicle crimes investigation. Last year, the VTTF recovered 1,445 stolen vehicles valued at more than $20.2 million, arrested 311 suspects,served 81 search warrants, responded to 2,995 requests for assistance, and provided 413 hours of training to criminal justice agencies. The VTTF is funded by an annual grant ($4.3M) from DIFI's Automobile Theft Authority Division.
Also recognized at the conference was Ms. Nancy Temporado, VTTF Administrative Secretary, who received the Gary Labb Memorial Award for, "distinguished service, who in addition to regular duties, takes extraordinary efforts to provide training or information to law enforcement and insurance investigators."
"I am proud to have Special Agent Robinson as part of the DIFI team, and I am pleased to see him and his colleagues on the Vehicle Theft Task Force specially recognized for their dedication and outstanding performance in addressing vehicle crime," said DIFI Director Evan Daniels.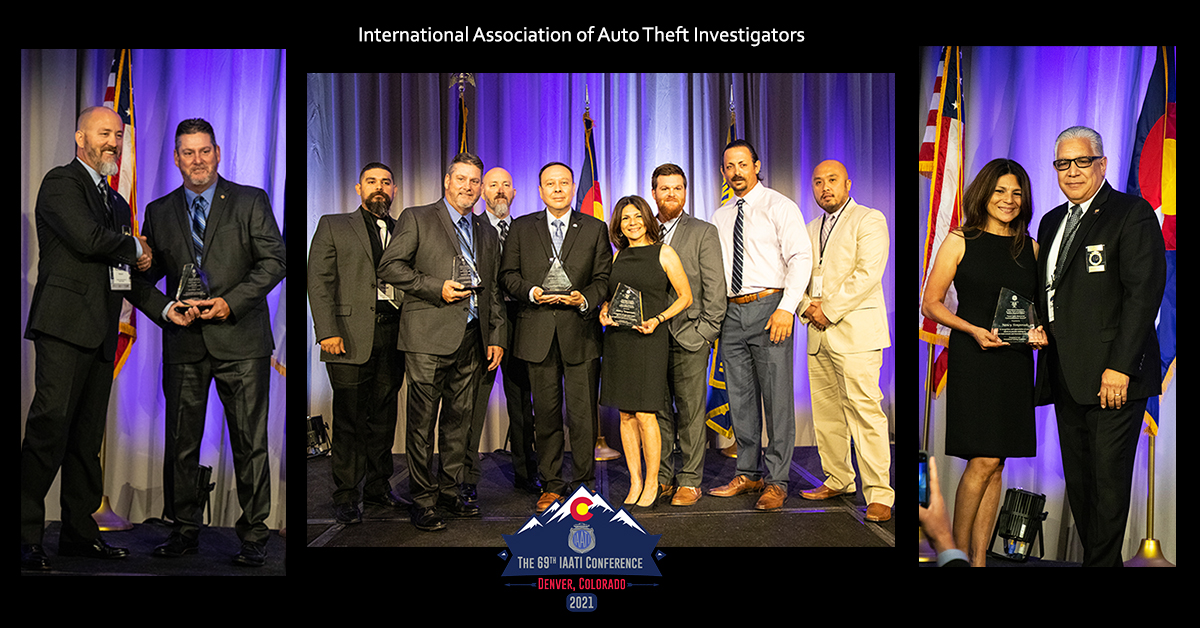 ARIZONA DIFI'S FRAUD UNIT ANNOUNCES AWARD RECEIVED FOR SPECIAL AGENT AND VEHICLE THEFT TASK FORCE MEMBERS