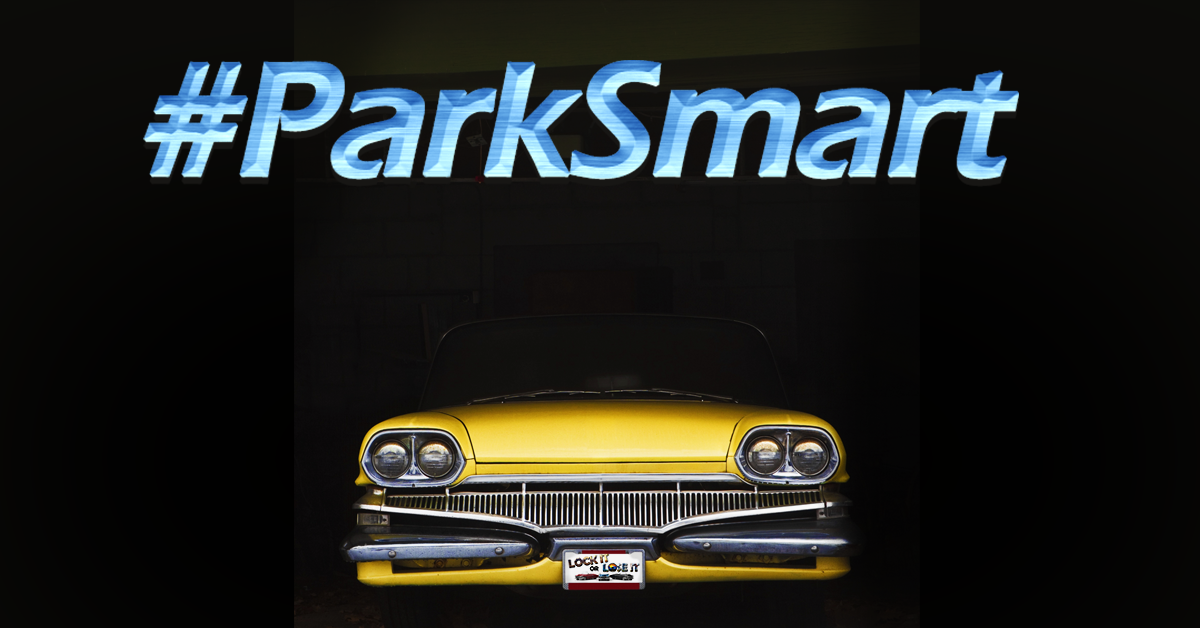 What is #ParkSmartAZ?
#ParkSmartAZ is a common-sense approach to vehicle protection and can be used anytime, anywhere.
Be Observant -
When parking in a public place, park in well lit, high traffic areas

When parking at home, use a garage 
Remove Valuables - 
If you must leave valuables in a vehicle, hide them from plain view. This includes weapons, cell phones, purses, wallets, backpacks, diaper bags, gym bags, medication, money, spare change, and mail.  
Lock Your Car Take Your Keys- 
Vehicles left unlocked or with the keys in them make easy targets

Avoid keeping spare keys in your vehicle. 
NEVER Leave Your Vehicle Running  While Unattended   
Pets and children should never be left in an unattended vehicle. 
Remember to #ParkSmartAz no matter where you go.