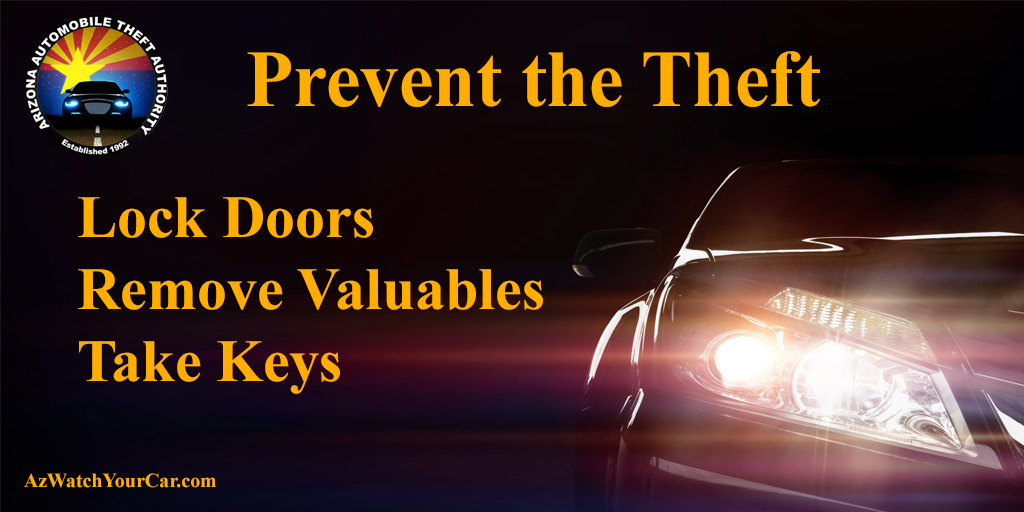 Theft Prevention
About Us
What is the Arizona Automobile Theft Authority (ATA)?
The Automobile Theft Authority (ATA) is a division within the Department of Insurance and Financial Institutions (DIFI), whose mission is to deter vehicle theft through a cooperative effort by supporting law enforcement activities, vertical prosecution, and public awareness/community education programs. 
The ATA is funded through a mandatory semiannual fee of  $.50 per vehicle insured under a motor vehicle liability insurance policy issued by the insurer. The ATA receives no funding from the State's General Fund
What does the ATA do?
The ATA functions as an integral component in a statewide network of law enforcement, criminal justice, and crime prevention partners working together to combat vehicle crimes across Arizona.
Nearly 95% of collected funds are issued for five major grant programs administered by ATA staff, which include the Arizona Vehicle Theft Task Force (VTTF), Vertical Prosecution, Law Enforcement, Public Awareness, and Professional Training.
The programs are intended to reduce the number of vehicle thefts through law enforcement and prosecutorial efforts and to educate the public on how to proactively and effectively protect their vehicles from theft.