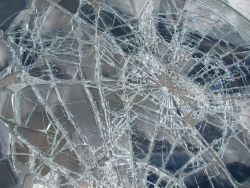 Insurance Fraud
The Insurance Fraud Unit
The mission of the Insurance Fraud Unit is to deter, investigate and facilitate conviction of fraud perpetrated against an insurance company or any other Arizona-licensed insurance entity (a.k.a. "insurance fraud").
What Is Insurance Fraud?
Insurance fraud occurs when individuals deceive an insurance company, agent or other person to try to obtain money to which they are not entitled. It happens when someone puts false information on an insurance application and when false or misleading information is given or important information is omitted in an insurance transaction or claim.  To report insurance fraud, complete our Insurance Fraud Referral Form (see "DOCUMENTS" section) and e-mail or mail it to us.
Consumer fraud, by contrast, is fraud perpetrated against a consumer.  To report consumer fraud, file a complaint with us.
Insurance fraud is committed by individuals from all walks of life. Efforts of the Insurance Fraud Unit have resulted in convictions of doctors, lawyers, chiropractors, car salesmen, insurance agents and others who have committed fraud.
Insurance fraud can be "hard" or "soft."
Hard Fraud: Someone deliberately fakes an accident, injury, theft, arson or other loss to collect money illegally from insurance companies. Crooks often act alone, but increasingly, organized crime rings stage large schemes that steal millions of dollars.
Soft Fraud: Normally honest people often tell so-called "little white lies" to their insurance company. Many people think it's just harmless fudging. But soft fraud is a crime, and raises everyone's insurance costs.
Protect Yourself Against Scams! 
The best protection is prevention! You wouldn't choose a nursing home or hire a builder without doing some homework…the same applies to insurance!
Fake insurance comes in all types: health, boat, medical malpractice, surety, business and professional liability, long term care. It is marketed to all types of people and businesses. Verify before you buy!
Read information about health insurance marketplace scams from the US Department of Health and Human Services.
Read information about health insurance scammers from the National Association of Insurance Commissioners.
Make sure the insurance company and agent ("insurance producer") are licensed in Arizona by finding their information on our License Search web page. Check the exact name being used. Scammers often use names that are similar to those of legitimate insurance businesses.
Research the insurer: Contact the Better Business Bureau; use links on our License Search web page to get financial ratings from AM Best and other financial rating services; ask the Department of Insurance for complaint figures and financial information.
Check out websites. Can you find a physical address? names of company officers? valid phone numbers? a way for you to contact the company besides email? Don't settle for a P.O. Box, voice mail or email.
Don't let slick looking websites, business cards, "official" forms, and marketing materials persuade you that an insurance entity is legitimate.
Review documentation carefully—make sure it looks "original", not photocopied; look for a seal and authentic signatures.
If the paperwork looks suspicious (or even if it doesn't), contact the insurance company listed to verify that a policy was issued and call the Department of Insurance to verify licensure.
Ask questions, keep notes about who you spoke to and when, keep copies of documents, and always pay with a check or credit card.
Research "Discount" health plans and cards carefully. They are not insurance and typically not government regulated. "Discount" plans have been the subject of many nationwide fraud allegations.
Warning Signs
You might be vulnerable to an insurance scam if...
You get a quote that is substantially lower than ones you previously received.
You receive an unsolicited offer, quote or advertisement.
You are told the advertised price "expires" or is for a "limited time only."
No physical address, phone numbers, or names of company officers appear on website or literature.
The alleged insurer's name is similar to that of another well-known insurance company.
You're told "This insurance is not regulated by the State" or "This is not insurance," but it sounds like insurance.